Revolutionary Approach to Empowering the Immune System
YourVaccx™* is a breakthrough therapy for metastatic solid tumor cancers that empowers the immune system to attack metastatic cancer throughout the body.
ANTIGEN EXPOSURE + IMMUNOTHERAPY
ImmunSYS, Inc. is a clinical stage biopharmaceutical company focused on the development of innovative cancer immunotherapy products to improve the lives of patients with late-stage metastatic prostate cancer and other adenocarcinomas. The company's platform technology, YourVaccx™ utilizes a novel combination of the proprietary ANTIGENerator™ energy delivery device system, a proprietary branded formulation of immunotherapeutic drugs, and a proprietary procedure developed by the focal prostate cancer pioneer and inventor of the male lumpectomy, Gary Onik, M.D.
This new immunotherapy therapy is designed to empower the immune system to recognize and selectively attack cancer cells. The company is initially developing the new cancer therapy for the treatment of late-stage metastatic prostate cancer, with a pipeline of additional development programs for other cancers.

Inventor, Physician & Patient
The YourVaccx therapy empowers the patient's immune system to create a personal in-situ autologous vaccine that attacks cancer throughout the entire body. The following illustration depicts an overview of the steps involved in the therapy: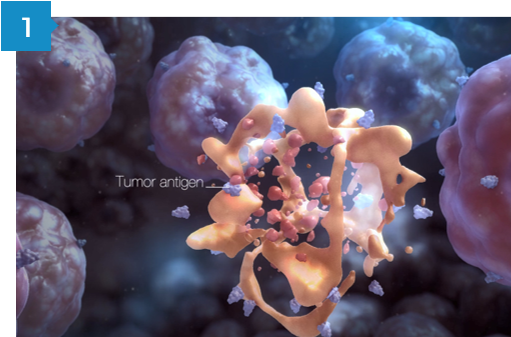 Lyse tumor cells to release antigens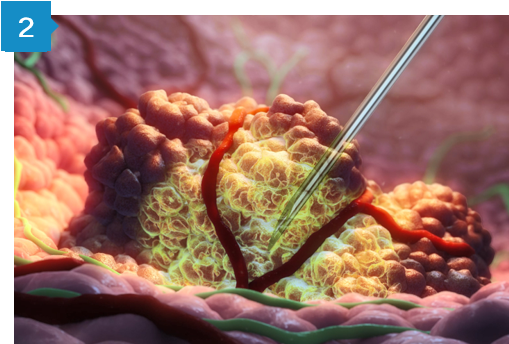 Intratumoral immunotherapy injection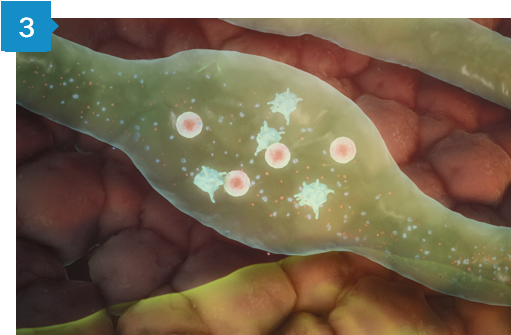 Immune system attacks cancer
The YourVaccx therapy empowers the patient's immune system to create a personal in-situ autologous vaccine that attacks cancer throughout the entire body. The following illustration depicts an overview of the steps involved in the therapy: